Dr. Freddie So
B.Sc., D.C., F.I.C.P.A.
Clinic Director
Neuro-Structural Corrective Chiropractor
"Being a Chiropractor is not my job,

it's

my calling
"
It all started with a difficult birth that damaged my nervous system leading to a childhood filled with health problems. I had chronic ear infections, allergies and asthma and was prescribed antibiotics, anti-histamines and puffers. I couldn't breathe without wheezing.
Read My Whole Story
My health was always a limiting factor in my life…

Chiropractic changed everything.
When I was in Engineering School at the University of Waterloo, my Mom suffered from severe headaches and was referred to a Chiropractor who taught her about the nervous system and how the body can heal itself of anything. I sought Chiropractic Care too and changed my life forever. My God-given healing potential was released and I became healthier than I had ever been in my life.
Read My Whole Story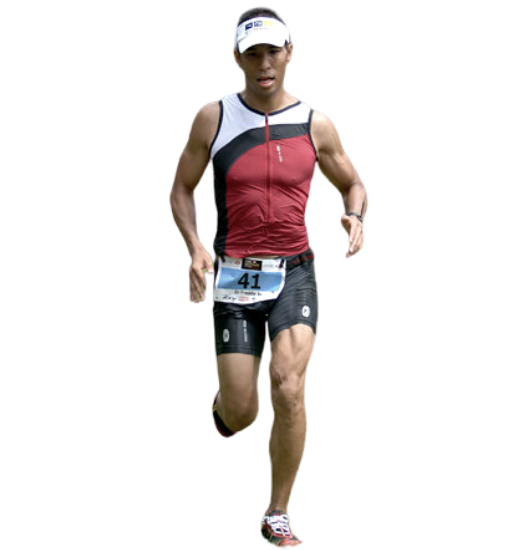 I realized I wanted to use Chiropractic

to transform the lives of others.
I gave up a successful future in engineering and entered into a Bachelor of Science in Kinesiology, where I graduated on the Dean's Honour's List. After being near the top of my class throughout Chiropractic school, I graduated in 1997 from the Canadian Memorial Chiropractic College with the Award for most Principled Chiropractic Student and helped start and lead several groups involving Pediatrics, Philosophy, and Technique.

Since 1997, I've owned and operated a successful Chiropractic clinic, taking care of over 15,000 people.
Read My Whole Story
DR. FREDDIE SO
On Overcoming Limitations
"Mindset is everything. I've accomplished so much in my life by setting specific goals, making detailed plans to achieve them and taking targeted action."
Personal Achievements
Oakville Chamber of Commerce Finalist for Professional Services Provider of the Year
Oakville Award for Business Excellence
Canadian National Triathlon Champion
Reserve an Appointment
Voted Oakville's Best Chiropractor
Sign Up Now
& Receive Dr. Freddie's
Lower Back Strengthening Guide


Kara-Lee Burke
Chiropractic Patient
I continue to be surprised at how Chiropractic is changing my body. Before being a patient of Dr. Freddie's, I didn't think I needed adjustments. Now that I'm getting adjusted regularly, inflammation from my insulin resistance is way better, I have more energy for mom life and less tension in my shoulders. Amazing. Call them!
MORE REVIEWS

Paula Stubbert
Chiropractic Patient
Friendly staff and welcoming environment. I appreciated the continued education and team work. They are passionately expressing their vision – "…inspiring families to take control of their lives and live their dreams".


MORE REVIEWS